Mile Marker Project ES Winch – Now Available
Written by Tim Esterdahl |
Comment Now »
The venerable winch maker, Mile Marker, has launched a new "conquer every element" Project ES winch. This product is one solid piece of equipment that won't rust or quit on you from sitting idle.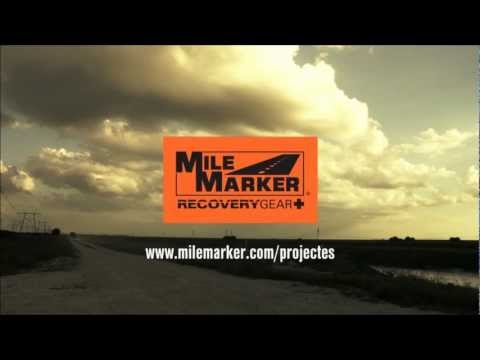 The key to this new Project ES (Element Sealed) winch is the 19 watertight seals. These seals along with the independently lab certified to IP68 standard puts this winch above and beyond what others offer. It also features "best in class line speeds, corrosion proof construction, submersible solenoids with marine-grade connections," according to Mile Marker. They say that while other winches say they are waterproof or sealed, their winch is.
Project ES winches feature:
Multi-Mount Submersible Solenoid
Dacromet® Roller Fairlead – renowned anti-corrosion
Fully Sealed with 19 water-tight seals
Marine-Grade Connections
Corrosion Proof Construction
Clockable Gear Side – rotate clutch 30 degree increments to accommodate any mount or bumper
Mile marker has been building some of the best winches around for years competing directly with other makers. In fact their winches are so well thought of, they were hired to replace thousands of winches on military Humvees.
As we previously reported, Mile Marker has been developing products by the standard they call "tested to the extreme" since 1981. They offer a product line that includes conversion kits, lock-out hubs, transfer case components, recovery winches and mounts.
With the new Project ES winch, you can find winch options ranging from 2,500 to 15,000 pounds. Check them out at MileMarker.com/projectes.