Single Line Recovery Winch Tips – Get Out Safely and Easily
Written by Tim Esterdahl |
Comment Now »
When you are stuck and need to use a winch with a single line to get out, there are several basic tips to ensure you do so safely. Here is a quick overview of basic winch tips.
A common type of winch operation is using a single line from a winch mounted on the bumper. These operation can extract your vehicle safely without any danger if you follow the directions that came with your winch and some common sense.
Basic Tips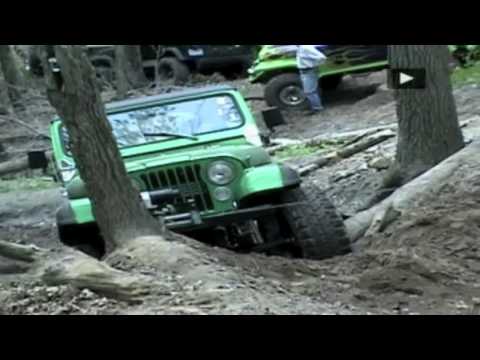 When using a single line winch it is important to first develop a plan of action. You will need to scout out a suitable anchor point and figure out the best way to use your winch with it. Here are some basic tips:
Find a suitable anchor point such as a tree, rock or something similar.
Look for objects that are in a straight path from the stuck vehicle. A direct line is best between anchor point and winch.
Attach winch line around this object (when using a tree, consider using a guard). If using a pulley, make sure you hook it with the open end up.
Always use a nylon sling or shackle when winching and never attach the line back onto itself.
Clear the area of bystanders – the safety range is the length of the winch line in a circular diameter.
Slowly winch the line taunt and then place an object on the line. This object will help keep the line from flying around if it breaks. It will also be a good indicator of a snapped line to those watching.
The key to any good winch operation is taking your time. By slowing engaging the winch and pulling the vehicle, you can avoid over heating the winch. Also, if you are using an electric winch, make sure to take breaks.
Once the vehicle is free, never rely on the winch to stop it from rolling backward.
As you winch, check the line and make sure it is spooling correctly.
By following these tips and your own common sense, you should be able to extract your vehicle safely and easily. Just remember, take your time and do it safely!